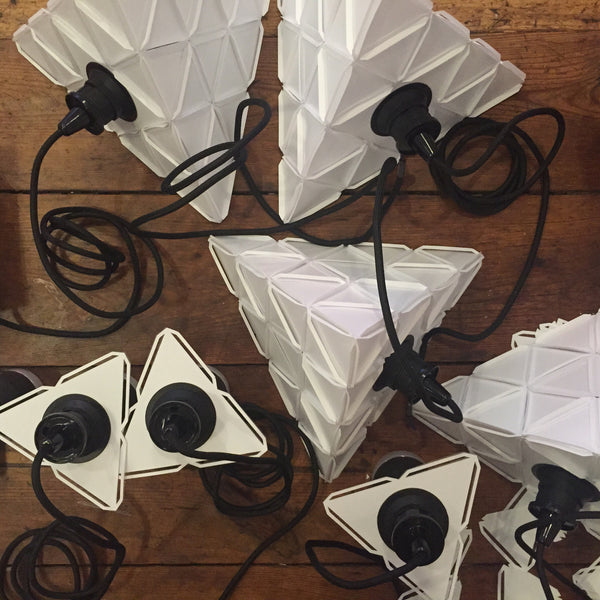 Sierpinski IV
Ready assembled.
This product is a large masterpiece and wont go through normal doors! it can be delivered in full size if your house/institution/office features large doors but we recommend it to be delivered partly assembled. 
Contact us for a quote for installation. 
This object is too large or too heavy to be shipped through the standard shipping method. There will be two shipping options during check out:
1. Contact me for a shipping quote
This means that we will find out the best shipping quote for your object and present it to you. The order will not be completed until you accept and pay the shipping quote provided by us.
2. Collect at the store
This means that you accept to collect the object at the store at Hökens gata 4, Stockholm. This is free of charge.
Taggar:  lampa, geometrisk, pyramid, byggsats, byggkit, taklampa, lampskulptur, ljusskulptur, sierpinskifraktal, fraktal, unik