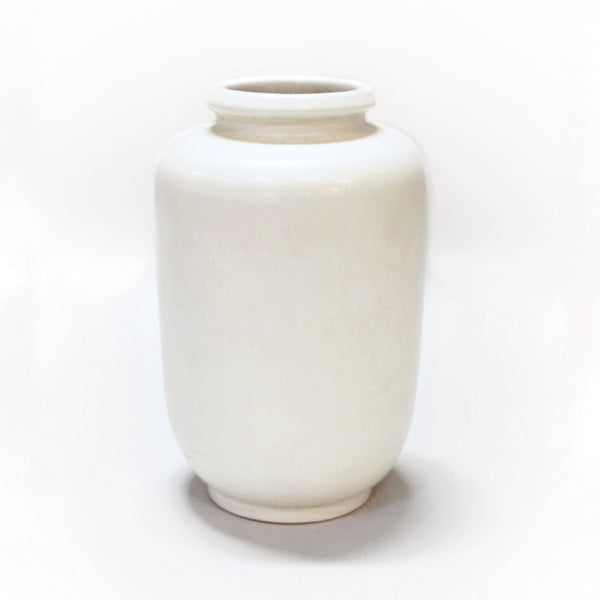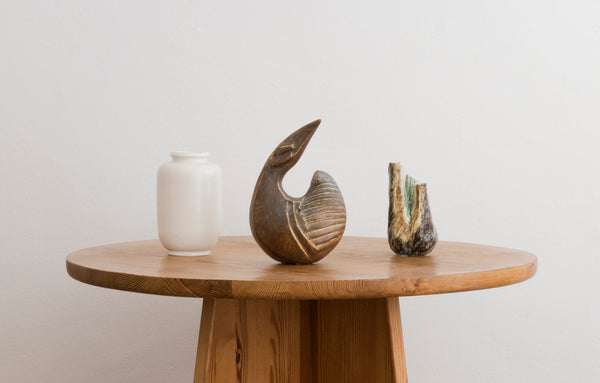 1930's Carrara Vase by Wilhelm Kåge for Gustavsberg
Elevate your home decor to a new level of sophistication with the Carrara Vase, a true masterpiece crafted by the renowned artist Wilhelm Kåge. This extraordinary piece effortlessly merges art and functionality, showcasing the perfect blend of elegance and practicality. 
Crafted with meticulous attention to detail, the Carrara Vase exudes an air of timeless beauty.  Each element is carefully balanced, creating a harmonious composition that is both contemporary and classic. 
The Carrara Vase is named after the pristine Carrara marble, which serves as its inspiration. Just like the revered stone, this vase boasts a flawless, pristine white glaze that radiates purity and grace.  
With its generous size and versatile shape, the Carrara Vase allows you to unleash your creativity and transform any space into a realm of enchantment. Whether displaying a vibrant bouquet of flowers or standing gracefully on its own, it becomes an exquisite focal point that effortlessly enhances the ambiance of any room. 
Don't miss the opportunity to own a Wilhelm Kåge original, the Carrara Vase, and bring a touch of elegance and refinement to your living space. Embrace the beauty of art and functionality with this captivating masterpiece that stands the test of time. 
Designer:       Willhelm Kåge
Maker:           Gustavsberg
Produced:     Circa 1940's
Country:        Sweden
Size:             19.5 cm, Diameter:13 cm
Material:        Stoneware
Condition:      Very Good — This vintage item has no defects, but it may show slight traces of use.   
 Taggar: vas, keramikvas, keramik, stengods